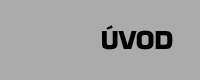 Application to download

VPlease send the filled application by email: damsky(at)baribal.cz
Application may be given personally. For further information contact us on phone:
n. +420 777 604505
Number of participants is limited.

Deposit (600 Kč) or the whole price (1150 Kč) has to be paid till 11.8.2009.

Cancellation fee:
100 CZK - Cancelled more then 14 days before action.
600 CZK - cancelled less then 14 days before action.