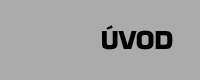 Jewellery creation - you will create on your own jewellery that will make you beautiful for yourself and for others as well. Jewellery will be based on your own design and idea (made of feathers, beads, wool, fimo etc.)
Inspiration in wisdom of our ancestors - we will think about wisdom that was said long time ago and combine it with our current experience. Based on that we will try to find answers that will appear during discussion.
Wandering through the world of the dance - we will look into the history of dances from many countries around the world. We will learn and try on our own African, Turkish, Jewish, Egyptian, Greek, Spanish and modern dances. We will share emotions that can be expressed by movements and for the rest are difficult to be described by the words. We will also use our femininity during smooth flirt dance.
Every women is beautiful - Every one of us has artistic ability, just submit to your creativity emotions . We will find our beauty as well as the beauty of others while using fine art.
Women celebrities and women in the history - we will remember women celebrities that were important in the history of our country.
Morning Dew - we will wake up our bodies with mild exercises and a nice walk in the country.
Women in the nature - we will create land art, pick herbs, breath the fresh air, learn what nature can offer us.

Mainly we will rest from daily cares and duties, we will get energy and many nice experiences.